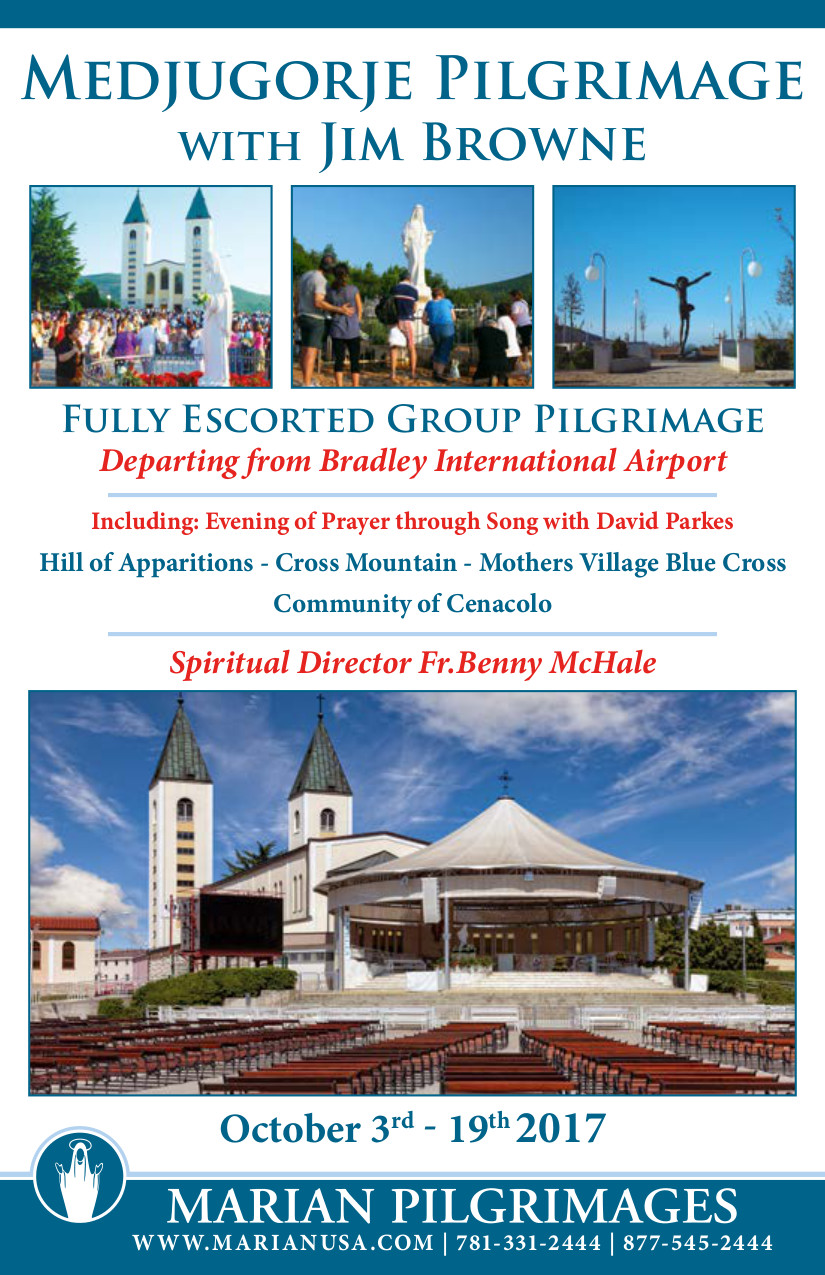 ATTENTION all my friends in the northwest CT, western MA & upstate NY areas…Now the convenience of departing for Medjugorje from Hartford-Springfield airport. Arriving Dublin, Ireland then on to Dubrovnik, Croatia. We will fellowship and pray together with Jim Browne and his group. Fr. Benny McHale will be our Spiritual Director.
October 3rd to 19th 2017
(14 nights in Medjugorje,
1 night in Dublin)
$2,829 per person
Based on Double Occupancy
Please download this brochure to learn more and register by postal mail for this event.
You can read the full details and book your reservation online BOOK ONLINE.
---
Please take time to view several talks and testimonies on this website. I wish to share with you some of my experiences while on pilgrimage to Medjugorje.
Our Lady desires to help you come back to God. She always leads us to her son Jesus who is so merciful and forgiving. Seek to find a place between the folds of Her mantle, where you will sense Her care and protection.
Thanks for visiting,
Mike